Translate this page: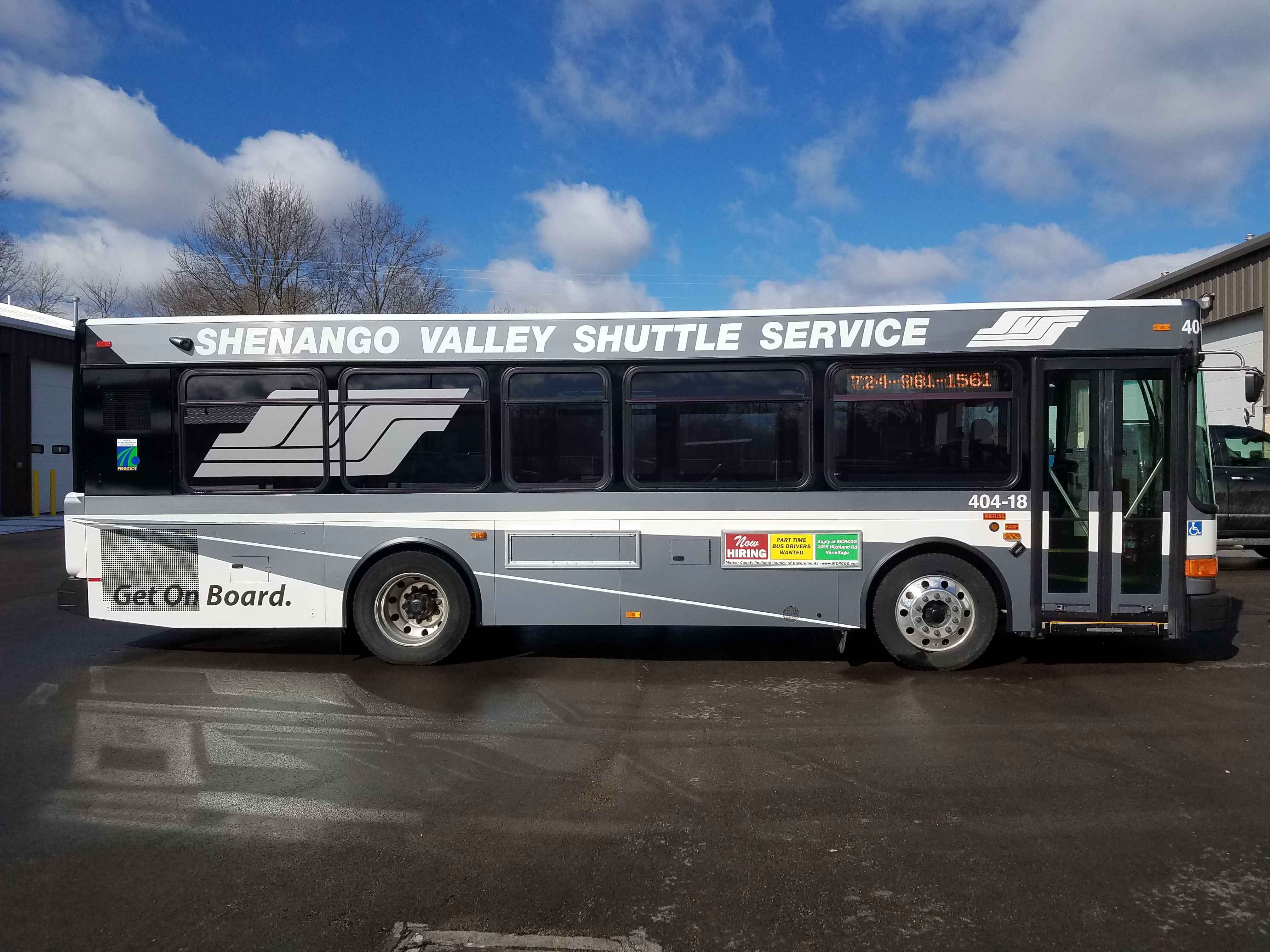 Contact
---
SVSS
2495 Highland Rd
Hermitage, PA 16148

Phone: 724.981.1561
Fax: 724.981.2639

Monday - Friday
8:00 am to 4:00 pm



Calendar
---
December 25
No Shuttle Service
Christmas Holiday


Shenango Valley Shuttle Service - Riding Tips
---
Bus Stops
If you see a bus stop sign, wait there for the bus. Otherwise, wait along the route and flag the bus down as it approaches.

Deciding Where To Go
Study the SVSS route schedules to plan your trip. If you have questions, please call for assistance.

Getting On The Bus
Wait for the bus to come to a complete stop. The farebox will be on your right as you board the bus. Remember- If you need to transfer to a different bus to reach your destination, tell the driver you need a transfer.

On The Bus
Find a place to sit confortably. If all the seats are full, please grab one of the hand rails and stand still while the bus is in motion. As you near your destination, remind the driver you will be getting off.

Return Trip
In most cases you will catch the bus for your return across the street. If you are unsure, please ask the driver as you leave the bus.


News And Notes
---
SERVICE CHANGE:
From June 12 through August 18, the Courthouse and Express routes will offer service to Buhl Park.

Riding Tips
Policies
Fare Information
ADA Complementary Paratransit Information
Customers With Disabilities


Title VI Complaint Instructions and Procedures

Title VI Policy Notice

TItle VI Complaint Form

DBE Policy

DBE Goal