Translate this page: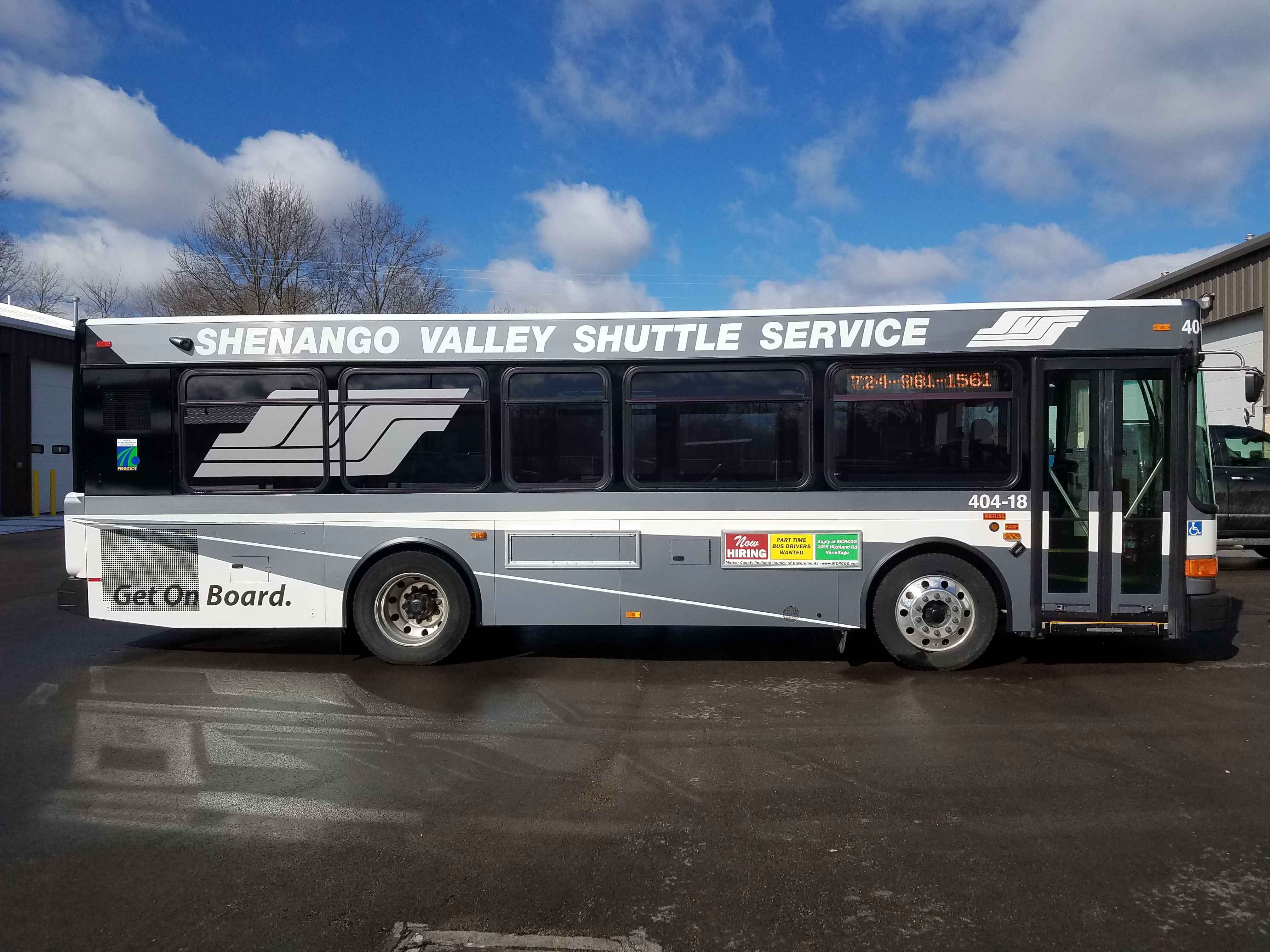 Contact
---
SVSS
2495 Highland Rd
Hermitage, PA 16148

Phone: 724.981.1561
Fax: 724.981.2639

Monday - Friday
8:00 am to 4:00 pm



Calendar
---
December 25
No Shuttle Service
Christmas Holiday


Shenango Valley Shuttle Service - Fares
---
FARES - Effective July 1, 2014
Pay when entering the bus - correct change only!
Full Fare
Half Fare
Students (K-12)
Transfers
Senior Citizens
Big 40 Pass
Persons with disabilities
Children 5 and under

$ 1.25
$ 0.60
$ 0.25 or $10 for 40 ride pass
$ 0.25
Free
$30.00
$ 0.60
Free

Half Fare Program
Passengers with a disability, as defined by the Americans with Disabilities Act, may be entitled to a Pennsylvania Reduced Fare. A Medicare card with photo ID is sufficient proof for eligibility when boarding the bus for the Federal Half Fare program. If you do not possess a Medicare card, you may provide documentation of your disability from a licensed physician to the SVSS office and a Reduced Fare Transit Identification Card will be issued to you.
News And Notes
---
SERVICE CHANGE:
From June 12 through August 18, the Courthouse and Express routes will offer service to Buhl Park.

Riding Tips
Policies
Fare Information
ADA Complementary Paratransit Information
Customers With Disabilities


Title VI Complaint Instructions and Procedures

Title VI Policy Notice

TItle VI Complaint Form

DBE Policy

DBE Goal