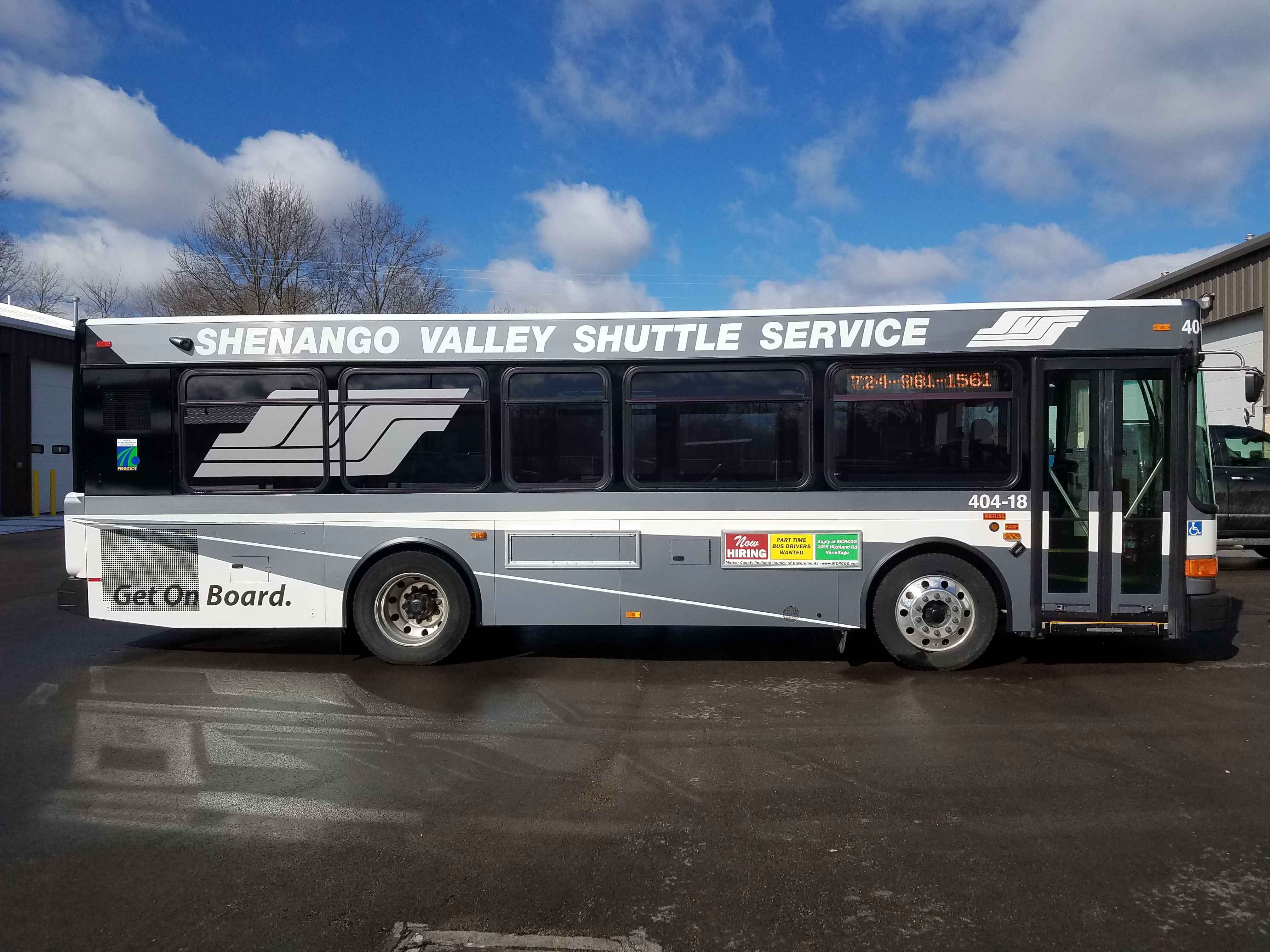 ---
SVSS
2495 Highland Rd
Hermitage, PA 16148

Phone: 724.981.1561
Fax: 724.981.2639

Monday - Friday
8:00 am - 4:30 pm



Calendar
---
Shenango Valley Shuttle Service - Fares
---
FARES - Effective July 1, 2014
Pay when entering bus - correct change only
Full Fare                    $1.25
Half Fare                    $0.60
Medicare Card Holders         $0.60
Students (K-12)               $0.25 or $10 for 40 Ride Pass
Transfers                    $0.25
Senior Citizens                Free
Big 40 Pass                  $30.00
Persons with disabilities        $0.60
Children 5 and under           Free
Half Fare Program
Passengers with a disability, as defined by the Americans with Disabilities Act, may be entitled to a Pennsylvania Reduced Fare. A Medicare card with photo ID is sufficient proof for eligibility when boarding the bus for the Federal Half Fare program. If you do not possess a Medicare card, you may provide documentation of your disability from a licensed physician to the SVSS office and a Reduced Fare Transit Identification Card will be issued to you.
Riding The Bus
---
Riding Tips
Schedule
Policies
Fare Information
ADA Complementary Paratransit Information
Customers With Disabilities
Advertise on our bus!
Advertising
---
Advertise on our bus!